THE HYATT REGENGY STORY
Question: What was the SECOND deadliest structural collapse in US history (The World Trade Center was the worst).  The lessons from that collapse three decades ago are as important today as they were then.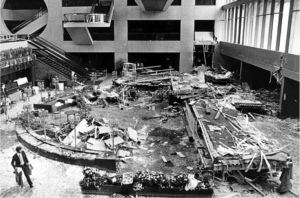 114 people died, and 216 more were injured in the collapse, for a number of reasons all directly related to a dereliction of duty in quality management – a "comedy of errors" if it were not for the human loss.